Soul Works, a bohemian home and lifestyle decor brand, believes in hope, inspiration and happiness. We would love for you to live beautifully, dream big and have fun doing it.
Karima Dawoodani - Founder of Soul Works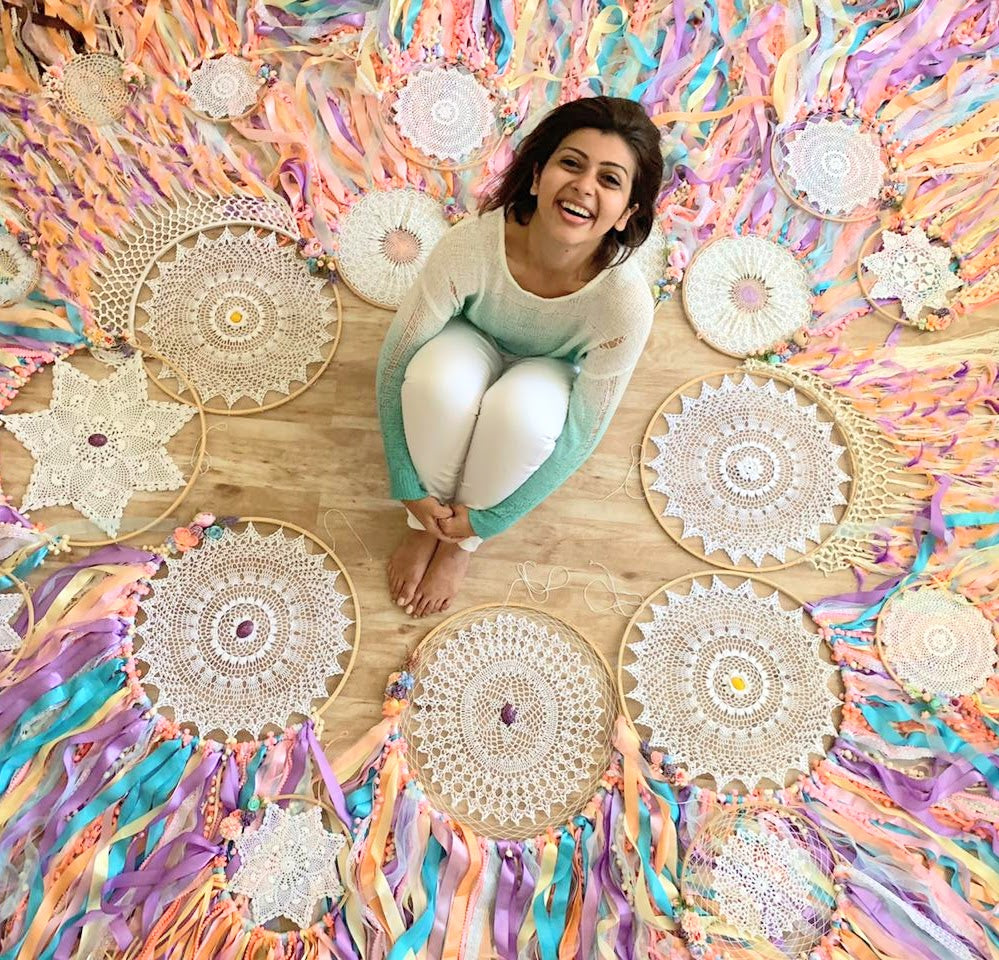 Karima- the founder of Soul Works won the Times of India Women entrepreneur of the year award 2020 for her journey and intention of pursuing her passion integrating women from ngos to become skilled artisans to not just find financial freedom but also emotional well being .
Happiness

From seed to full bloom, it's all about enjoying the journey. As small dots come together to complete a circle, life finds meaning and completion as we enjoy what we create - making happiness our way of living .

Hope

Every creation of Soul Works starts with a ray of hope. Every time you purchase a piece of Soul Works, you bring hope not only to your life with the promise of good dreams and happy spaces but also to the lives of the several women artisans that lovingly craft these pieces for you.

Inspiration

With over 40 women from NGO's, Soul Works inspires not just it's artisans to dream of better lives, but also ensures that every design of Soul Works is fused with intention, reiki, balance and harmony in form, colour and design, to create Soulful products that create inspiration in the mundane life.